Since 1969, the Washington Lake Association has served to benefit the landowners of Washington Lake Estates and lake shore owners of Island Pond in Washington, New Hampshire.
Our Mission:
To preserve the natural environment, scenic beauty, serenity, safety and healthful nature of the Island Pond area; to manage the association common property (beach area and dam); and to protect the investment of the landowners on Island Pond.
Our primary Responsibilities:
To maintain and inspect our dam, clear brush from embankments, and pay state dam registration.
To maintain the bath house, including pump and sceptic system, and pay liability and property insurance.
To maintain the beach area, swim raft and boat launch.
To protect the quality of lake water through annual testing and promoting landowner environmental awareness.
Contact Information
Washington Lake Association
P.O. Box 446
Washington, NH 03280
Lake Association Links
Weed Watching Links
Boating
Boating Education Law!!
The NH Boating Education Law requires any person over age 16 who operates a motorized vessel, with power in excess of 25 horsepower, to have a valid safe boater education certification. To receive lifetime certification, an individual must pass an approved safe boater education course, which provides a minimum of eight hours of instruction, or receive at least an 80 on an equivalency exam. About 27 states have similar requirements.
The requirements will be phased in by age groups. The first group, anyone born after Jan. 1, 1983, must be certified by Jan. 1, 2002. One year later, that requirement extends to anyone born on or after Jan. 1, 1977. Each successive Jan. 1, the law expands to boaters born on or after Jan. 1, 1973 (2004); 1967 (2005); 1963 (2006); 1957 (2007) and everyone else by 2008.
Information about the NH Department of Safty Services Boating Education Courses. The Washington Police Department arranges for training classes held in Washington. Contact the WPD for more information.
Take an on-line Course & Practice Test.
Boating on Island Pond
Lake Protection
Waterfront property is governed by the New Hampshire Comprehensive Shoreland Protection Act (CSPA) -- RSA 483-B.
New CSPA changes are effective July 1, 2008.
CSPA Standards Summary (state handout at 2008 annual meeting)
Josh Allen's CSPA Summary for Island Ponders
The following NH Department of Environmental Service Water Division Fact Sheets distributed to WLA members are available on the web;
Wildlife
Members Page (Events, news, contact information, etc.)
WLA Members page (enter wla for user, and the padlock combination as the password. NOTE: Combination changes in July)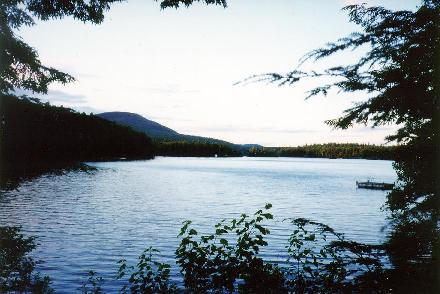 Island Pond Map Project
(Ed and Mary Allen's Map)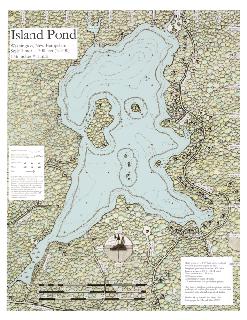 For Sale
Your item here!

contact phil (below)
This page created and maintained by Phil Budne.