Ultimate Answer: 42
With respects to Douglas Adams (1952-2001)
There's nothing penultimate about this one... *
Phil's Home Page aka regressive.org
Washington NH Historical Society
Evinrude/Johnson/OMC Boats Page
Friends & Relations:
Music Adventure Travel
Steinberg Teaching/Tutoring/Reading
---
Pages formerly served here:
Alliance for Animals Home Page
The North Cambridge Family Opera Company (free MP3's!)
Other old stuff:
Honeypot
send mail here to be blacklisted!
---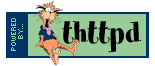 Domain registered October 1989.
Over 2,130,000 visitors served!
(since December 1998)
---
* Asteroid 2001 DA42 officially named 25924 Douglasadams in January 2005.
"It's a relatively unremarkable space rock, orbiting 224 million miles (358 million kilometers) from the sun..."
---